Content Management System
Never let your website get out of date. Update and manage your site with a powerful Content Management System - CMS from Tri State Web Marketing.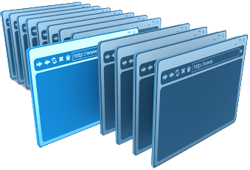 Don't wait for a Webmaster to make changes and updates to your website. Make them yourself and see instant results with Tri State Web Marketing's Content Management System (CMS).
Tri-State Web Marketing's powerful yet easy-to-use Content Management System (CMS) enables you to take full control of your website 24/7.
If you can edit a document in Microsoft Word, you can use Tri State's Content Management System to:
Manage your website without taking it offline
Create new content
Add and remove pages
Apply templates
Upload graphics and video
Reorganize your site to reflect changing business needs
You don't need to know HTML or understand website design to use the Tri State Web Marketing Website Content Management System.
Simply edit your website and publish the changes. Your site is updated in Internet time and immediately viewable by your website customers.
Our Website Content Management System provides special features to make managing your site easier.
You can have pages added or removed automatically at preset dates and times, for special holiday promotions, for example. And you can change templates easily, to give your website a different look based on the season or other changing circumstance.
The Website Content Management System enables you to get the greatest benefits from Tri State Web Marketing's Email Marketing and LiveTrack Website Analytics services.
You can quickly update your site to accommodate new marketing campaigns and to improve usability and increase visitor traffic. Keep your site alive and growing with the Website Content Management System from Tri State Web Marketing.