Home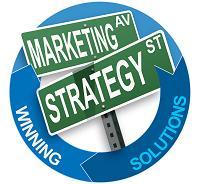 Not getting the sales you want from your website? Tri-State Web Marketing offers a full range of website promotion and website marketing services guaranteed to attract visitors and increase sales.

Tri-State Web Marketing can:
Review your website and transform it into an effective sales tool
Optimize your website so it is found by the most popular search engines
Draw up a powerful web marketing campaign that's right for your budget
Provide real-time website analytics and live interactivecChat capabilities
Allow you to carry out email campaigns that bring customers back again and again
Empower you to manage your site 24/7 with a user-friendly Content Management System (CMS)
Tri-State Web Marketing services are available individually or as part of a complete package customized to meet your needs and budget.

Our Website Promotion and Website Marketing services can provide a comprehensive review of every aspect of your site. Tri-State Web Marketing can redesign your site, rewrite the copy and optimize the site so it is found by the major search engines of Google, Yahoo! and Bing (MSN Live), among others.

With your website ready for prime time, Tri-State can provide the right mix of technologies to attract visitors and get them to buy:

Tri-State Puts You in Control
Tri-State Web Marketing's services work together to give you complete control of your website and website marketing efforts. You'll know what's going on 24 hours a day and be able to make instant changes to keep your website up-to-date.

Website Content Management + Website Analytics
Our Website Content Management System (CMS) empowers you to act immediately to improve the usability of your website and increase customer traffic based on up-to-the-minute statistics from LiveTrack Website Analytics. You can update your site instantly, then measure the results in real-time as new customers visit your site.

Website Content Management + Email Marketing
Our Website Content Management System (CMS) works in tandem with our Email Marketing service to keep your website current with email marketing campaigns, promotions and special offers. Add new products, change prices and reorganize your website on the fly as you devise and test new promotional campaigns. Never delay a campaign because your website is not ready.

Website Analytics + Email Marketing
LiveTrack Website Analytics works hand-in-hand with Email Marketing to provide you with the instant feedback you need to judge the effectiveness of email marketing campaigns.

Don't let your website languish on the outer fringes of the Internet. Let Tri-State Web Marketing make your website a sales success.